Macrosoftnet Mail – Benefits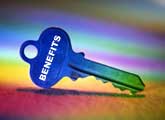 Key Benefits
Be what you are!
MacroSoftNet pledges to relieve you from being a crippled Lilliputian
by not limiting what you have to be like other email service providers.
Unlock yourself with our feature rich email service.
Features
What that means to you
200MB, 100MB or 50MB Mailbox
More storage space for your growing email needs.
Unlimited Message Size and Attachments
Send and receive email messages of any size, as big as your mailbox free space.
Enable you to exchange lots of photos, music, video, and presentations as
attachments without worrying size limits.
Auto Response Per Mailbox Folder
Makes your mail message management easier.
Spam Control
Delete as many mails from unwanted senders.
100 Filters
Use up to 100 filters to automatically sort
your incoming messages into designated Mailboxes.
POP3 Access
With POP3 Access, you can download your Macrosoftnet Mail messages
using your desktop email client programs, such as
Eudora®, Microsoft Outlook® or
Netscape® Mail.
Mail Forwarding with Attachments
With Mail Forwarding, you can automatically forward your emails
with attachments to any other email account.
ISP Independent Email Address
No worry of losing your email id by switching
to different Internet Service Provider (ISP)
for another better deal!
Convenient Monthly Billing
No obligation. Cancel anytime!
Faster & Efficient Email Engine
Instant Delivery of your mails.